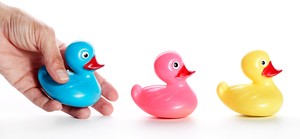 Spinalogic is specifically tailored for the practice that wants to grow with the ease of efficient systems. When you don't have anything holding you back, you and your team can focus on your plans to build … and just grow. It's like taking your foot off the brake and hitting the accelerator. If this is what you want, Spinalogic is for you.
Plus it is fast to use and easy to learn
What does this really mean?
Sure, that all sounds great, but what does it really mean in practice? It means smooth patient flow, unprecedented efficiency, massively reduced CA and DC time to do the same tasks as before while creating better clinical records that could ever be possible by hand.
More Time
You'll have much more time while doing the same work as before. We have many offices that have cut their doctor's time by 14 hours a week. Or cut their CA's time in half. Some of them have just taken that time to be with their families. Others have used it to grow. While still others use that extra time to work on improving standards and doing further study. What will you do with your extra time?
More Money
Taking off the brake simply means you can do more with less in every way.
Your CAs will need much less time to do what they currently do. If you have more than one CA, you may well be able to cut back. We've had offices literally save 100's of thousands of dollars a year just from this. If you have just one CA, you may want to do some CA-less shifts. At the very least, they will be able to finish up faster at the end of the shift.
You could use this extra time of your CAs to have them focus on practice growth – communicate around Chiropractic with your patients at every shift instead of solely communicating around collecting fees, making appointments and getting on the table! We've seen many a practice grow by doing this.
Better Outcomes
With streamlined documented processes driving all action in your office, you'll know that no essential step, no matter how small, will ever be missed.
Does it frustrate you when your team makes mistakes – x-rays not ready when you need them, patients not called in a timely manner, gift cards not sent to referrers? What about yourself? Do you ever miss any steps when handling cases? How much better outcomes will you get for your patients when you and your team simply complete every step that you agree to do with every patient every time? Sound like an impossible goal? It's not. The problem comes when you try to manage the person because people always make mistakes. The solution comes when you manage the system knowing that people make mistakes. Well-designed systems will make sure tasks are complete even though people make mistakes.
Spinalogic comes with an array of resources to make this possible including Experts, Dictionaries (ACES), Arrival Triage, Patient Stops, Automatic Account Checks, Zero-Touch Payment and Zero-Touch Inventory.
And It's Easy
But it's no good if all these advanced features never get set up! This may sound daunting at first, but we've made them very user-friendly. Just implement them one step at a time and focus on the things that are most important to you first.
To make it ridiculously easy for you to get the most out of the advanced features of Spinalogic, we have create Spinalogic Quick-Start Apps. Just one click and you are in training mode. Select the training area you want – Create Time, Cut Costs, More Patients etc – and you get training videos right inside Spinalogic.
Each team member's progress is checked and reported in a 'Leaderboard' the whole team can see so you can see who is leading and who is trailing in their training. It brings out a friendly competitive spirit and before long, you are getting all the benefits of Spinalogic.
There's more
Plus Spinalogic includes unlimited users, unlimited practitioners, secure login, audit trails, unlimited products, unlimted workstations.
Spinalogic is built on robust industrial-standard technology so it is fast, secure and reliable and you know it will continue to be so into the future.
P.S. Here is a video showing the smooth and easy patient flow

Don't just take our word for it, hear what our clients have to say.
You can use Spinalogic with a touch screen. They work really well for adjusting stations.
You will need a PC at each location you want to access your data. Typically one at Arrivals, one at Front Desk, one at each adjusting table and one at each reporting/exam location if applicable. The specs are not that demanding but if your practice is seeing volume, you want a good stand-alone server. See hardware details here.