Fast and accurate communication every time. With fully-customizable dictionary of common email and SMS templates you can communicate with your patients in a few clicks. Merge fields included allows you to personalise your communication without the effort.
Personalised documents. Merge fields in document templates allows personalised paperwork. Include patient details or next appointment times automatically.
Automatic document or email delivery at arrivals. Once patients arrive you can choose to automatically print or email documents or statements.
SMS reminders for appointments and optional enhanced automatic reminders with our partners Zurili
Send batch communication. Send an SMS or email to patients with certain criteria like 'last seen between' dates. Great for notifying of upcoming holidays or marketing to patients you haven't seen in a while.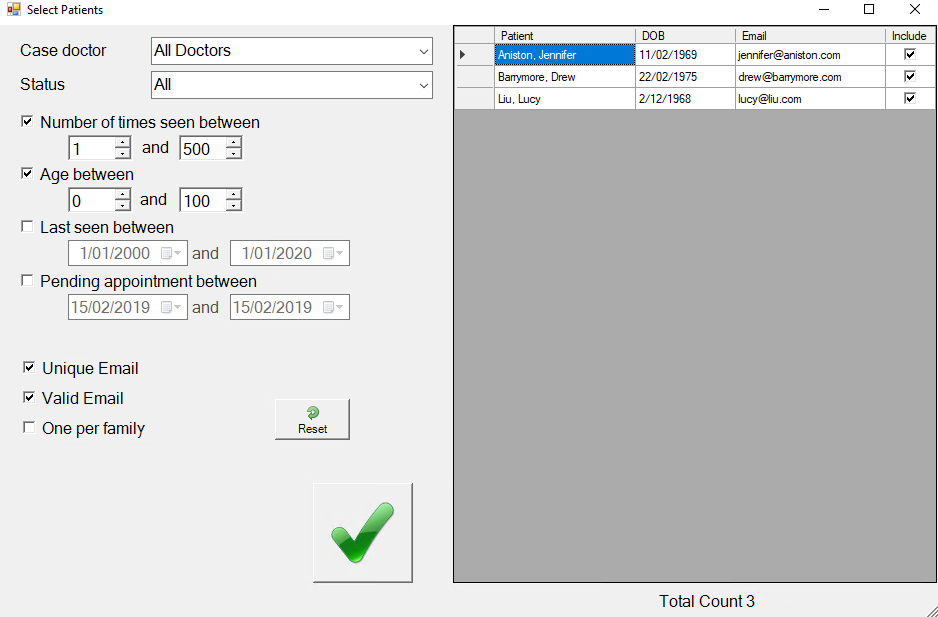 Batch statement delivery. One click and all relevant statements are delivered to patients.
Email collection for use with third party marketing services.
Promotion tracking. Add promotion details including cost and view reports showing how effective your marketing strategy has been.
Easy report of findings. One click and you can email analysed x-rays to patients or create an individual report of findings for your patient. Plus spinalogic includes spine dissection views and optimal x-rays for direct onscreen comparison. Easy for patient education and comparison.
Create clinical reports automatically from your clinical data.
Practitioner directory. Add associated practitioners and practice details, such as doctors. Easy look-up and automatically fills collaborating practitioner details when sending documents. Eg. When you write a CDM report to a doctor.
Cloud patient sharing. Send all patient details and images to another practice over the cloud with a click of a button.