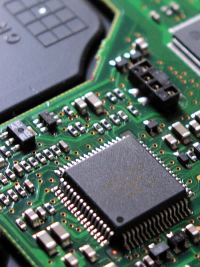 Spinalogic is very un-demanding on your hardware.
You will need to install the database on your server and Spinalogic Workstation software on each workstation. In a simple Express installation, you commonly have both the database and the workstation on the same PC. You can then connect to that PC from other workstations.
In a practice using Complete or Unlimited, we recommend you have a stand-alone server which is not used as a workstation.
Hardware
Spinalogic can be run on a single stand-alone machine (typical for Express) or a network of any size. Typically a Complete or Unlimited installation will have one server and 5-10 workstations.
Stand-alone Machine or Workstation
Minimum specs: Pentium 4, 2 GB RAM, 80 GB HDD, Windows 7 Home
Recommended specs: Core i3, 4 GB RAM, 240 GB SSD HDD, Windows 10 Professional 64-bit
Monitors must have minimum of 1024 pixel vertical resolution. Standard HD is recommended: 1920 x 1080
Touch-screens are good for arrivals, checkout and adjusting locations.
In a Complete/Unlimited installation, place one workstation at each table, one at arrivals, one or two at your front desk, and one in your exam room. If you want to use patient self-checkout, you'll need one for that too.
Server
Minimum specs: Core i3, 4 GB RAM, 500 GB HDD, Windows 7 Pro
Recommended specs: Core i5, 16 GB RAM, 1 TB SSD, Windows 10 Pro 64-bit.
Server can double up as a workstation but we strongly recommend you don't.
Monitor not required unless doubling up as workstation
You can use Windows Server, but it is not required. Windows 10 is fine.
Antivirus / Firewall
We recommend Microsoft Security Essentials for Windows 7. It is free for up to 10 PCs even in a business. If you have more than 10 PCs, talk to your local IT provider.
Windows 10 has it's own built-in antivirus and firewall and no other is required or recommended.
Backup
Backup is essential for your valuable practice data. You can supply your own or use our backup service. Either way you need:

Local backup on external HDD
Cloud backup offsite

Warning! Don't think that Dropbox or Onedrive is a backup! It is for filesharing and does not protect you against the viruses like BitLocker. Backup is so important, you are best to use a professional to provide it for you.
The Spinalogic backup service is configured to ensure you never lose any of your critical patient information. It is monitored daily to ensure it is always up to date.
Network
Internet connection for updates, support and licencing
Wired network – gigabit preferred, 100Mb is OK.
Wireless or 'ethernet over powerline' will be disappointing and is not recommended.
Patient Recognition
In a Complete/Unlimited installation, patients can arrive themselves. We recommend our easy PIN-number login system. You need no additional hardware to use this – just a touch-screen, keyboard or numeric keypad. If preferred, Spinalogic can read a variety of existing barcodes and can use fingerprint recognition.
Other Hardware
A headset with a microphone for recording patient names for them to be called to the tables. A basic Logitec or Microsoft unit is fine.
Speakers at Arrivals and Calling for arrival and calling messages. Get a decent set of stereo speakers for better quality sound. You can use BlueTooth speakers if cabling is an issue.
Other Notes
If space is a concern, you can use Microsoft Surface Pro for Arrivals or Checkout. This is a tablet that runs full Windows and you can stick up on the wall
You might also like the micro-pcs like NUC or Brix. They are so small they just bolt on to the back of your monitor.