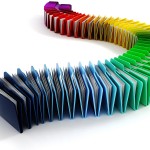 Filing documents is a time-consuming and error-prone process.
This week, we are proud to announce… we have just eliminated it. With all the other automation features of Spinalogic, document filing had become the single most time-consuming admin task of the modern Chiropractic office. But no longer…
Here's how it works.
1. You create a document for your patient – email it to them or print it out. Just click and create any document you want from a template – new patient form, re-exam doc etc.
2. The patient fills it in and gives it back to you.
3. You (or your CA) drops the completed document into the scanner.
And that's it. The Spinalogic Document Filer takes it from there, recognizes the document and puts it in the patient's record as an attached document.
Yes, it's super cool. You'll love it. Yet another boring repetitive but important task you no longer need to do. Here's a short video where I walk you through how it works.
If you already have Spinalogic, go to the Support Portal to download and install right now.